The Waipapa/Papanui-Innes Community Board will meet this Friday 2 September at 9am in the Papanui Boardroom. The agenda includes:
a recommendation to grant a ground lease to Shirley Community Trust in relation to the MacFarlane Park Neighbourhood Centre (former Plunket building);
proposed no stopping restrictions in the Langdons Road area;
public transport improvements along route 17;
the proposed signalised pedestrian crossing to support the new Marian College site (pic);
$3,232 in proposed 'Summer with your Neighbours' grants;
transitional arrangements for the Board's Youth Development Fund;
and two applications to the Board's Discretionary Response Fund.
The meeting will be streamed on the Board's YouTube channel and Facebook Page. This is the last Board meeting scheduled prior to the local body elections.
Click through to read the full agenda:
https://christchurch.infocouncil.biz/Open/2022/09/PICB_20220902_AGN_7651_AT_WEB.htm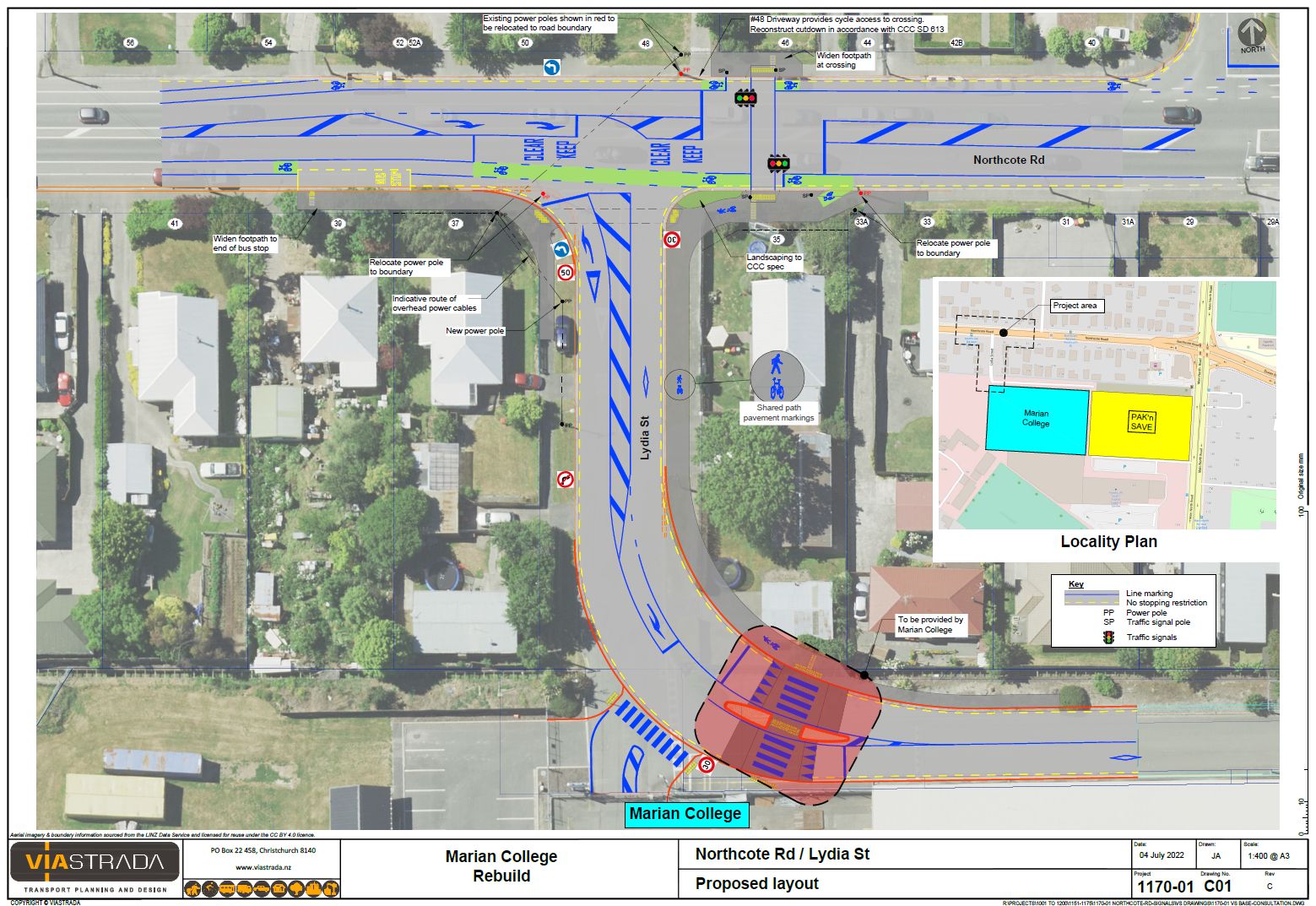 Source