Think Papanui's curator Simon Britten rounds up stories from the past week:
Last Saturday students from Rangi Ruru Girls' School were at Northlands Mall, fundraising for our local Plunket.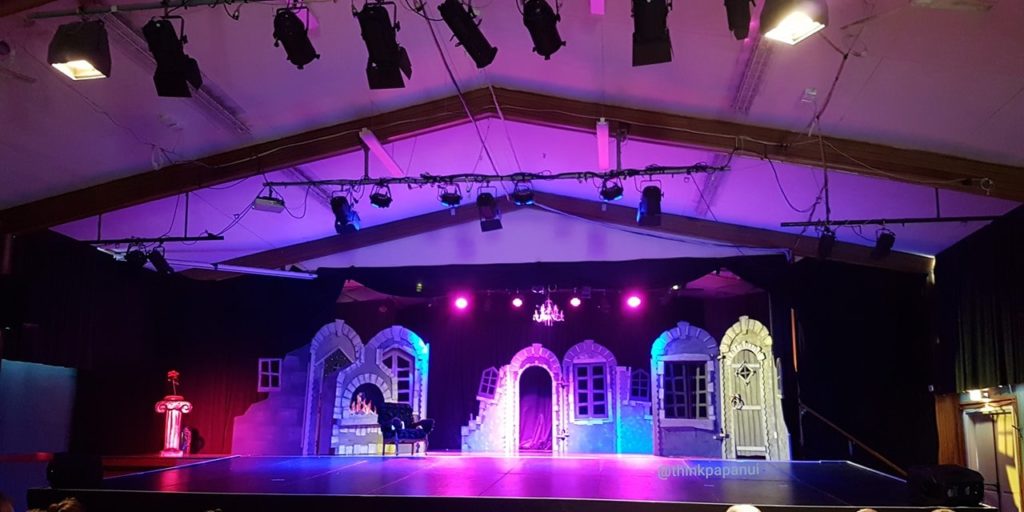 Papanui High School's production 'Beauty and the Beast Jr' ran from Wednesday to Saturday last week. I shared a photo of the set as I waited for Saturday's performance to begin.
These weekly recaps of local news are now also available in video form – see Think Papanui's channel on YouTube for regular updates of video content.
Earlier this week the City Council met to finalise the Annual Plan/Budget for the coming year. I shared some information and links, and in the comments on the Facebook post also a follow-up link after the meeting.
The Nor'West News kindly mentioned Think Papanui's 'Papanui in Pictures' photo promotion, which runs through until 21 July. I'm really enjoying the photos that are being submitted by members of the community – see this link for a gallery that will continue to be updated.
Environment Canterbury also finalised their Annual Plan recently. Unlike the City Council, ECan's rates will rise more than had been forecast.
If you're interested in following construction progress on the Christchurch Northern Corridor (CNC) project, top post of the week on Think Papanui was a share of the NZTA's new drone flyover video.
On Tuesday police held a training exercise at the Helene Curtis building on Main North Road.
I shared some information on the agenda for the 28 June meeting of the Waipapa/Papanui-Innes Community Board. The Area Report for this meeting includes an update on the previously-raised issue of the state of the paths through St James Park.
On Tuesday I attended the first of two Candidate Information Sessions being run by the City Council in the lead-up to the local body elections. I've published a video with a summary of the content of the session. The second info session is on Thursday 4 July.
On Wednesday afternoon there was a road closure and detour at Wairakei Road / Ilam Road due to a water main blowout. This was resolved by the end of that day.
On Wednesday evening I attended this month's Papanui Business Community Networking Meeting in my capacity as the owner of Think Papanui. Thanks for the invite 🙂
When I picked up my produce this week from the vege co-op at Northgate Trust I heard that they've had a few new customers sign up since last week's post on Think Papanui – thanks for joining in!
Closing soon:
Coming up:
Feedback is always welcome on Think Papanui's content, either on Facebook or Instagram, or directly to me.
With warm regards
Simon Britten