Construction underway on Harewood Road will see the former Club 22 site move on from its colourful past.
Plans sighted by Think Papanui show the 740m2 building at 22 Harewood Road will be a Reece Plumbing Centre, with a showroom, trade sales area, and warehouse. The balance of the site will be occupied by car parking and a fenced storage yard.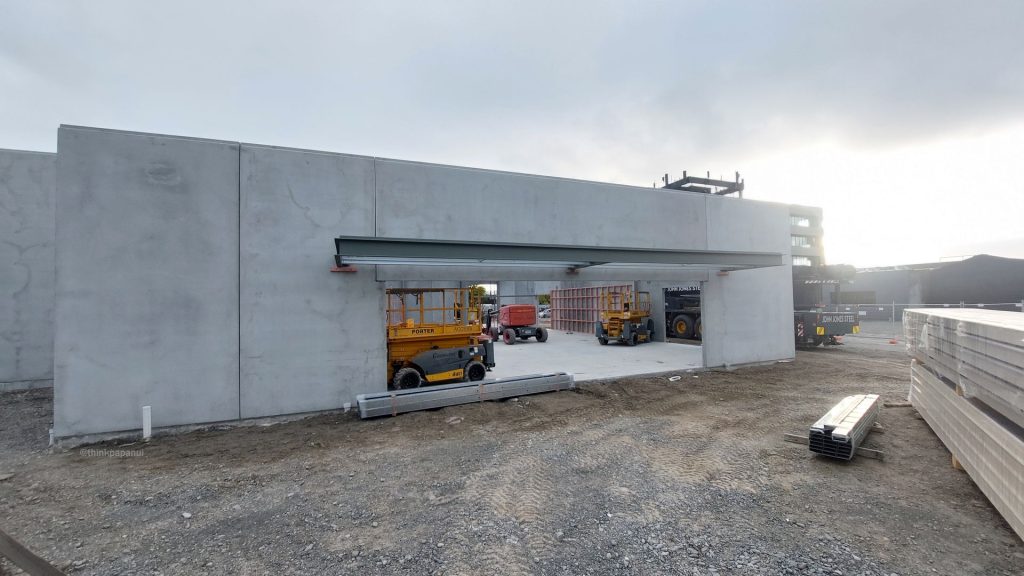 The former Papanui Tavern made headlines when shortly after the February 2011 earthquake it was converted into the Club 22 nightclub. That venture was beset by liquor licence issues and complaints from nearby residents.
In 2013 a new venture applied for a liquor licence for the site, with the venue to be called Cotton Club & Butchery – a steakhouse "featuring live burlesque shows". The Alcohol Regulatory and Licensing Authority refused the Cotton Club a liquor licence and the former Tavern remained unused until recently being demolished. In 2019 a proposal for a retail and office development was advertised, but failed to proceed.
The consent for the Reece Plumbing Centre was granted in August 2023 and construction is proceeding swiftly. Reece New Zealand has been approached for comment.