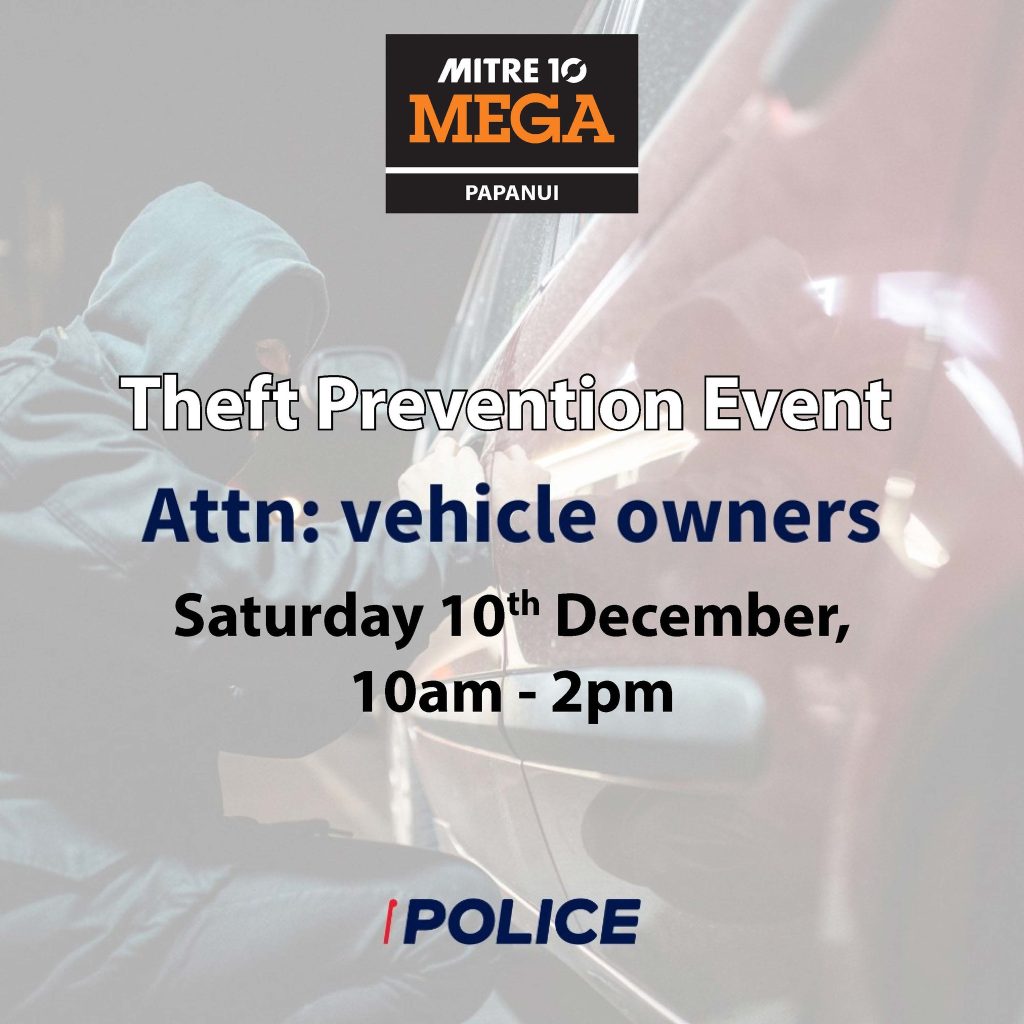 Mitre 10 MEGA Papanui have a safety initiative underway today from 10am to 2pm – see this post for details.
To help with the Safer Vehicles initiative we are teaming up with our local Police to spread awareness and education!
The Neighbourhood Policing Team will be on site at Papanui MEGA tomorrow from 10am – 2pm, providing prevention advice, demonstrating how to fit steering wheel locks and anti-theft license plate screws.
Steering Wheel locks will be on promotion for $35 down from $61.99!
And an added bonus, if you purchase a steering lock while at our event the Police will fit your car with anti-theft license plate screws for free!