The final 2021 meeting of the Waipapa/Papanui-Innes Community Board is scheduled for this Friday 3 December at 9am.
The agenda includes:
public forum items on a St Albans innovating streets project and on a shared path in the Cranford/Rutland area;
an application to the Board's Positive Youth Development Fund;
options for a Board meeting schedule for 2022, including potentially changing from two to one formal meeting per month;
the appointment of a recess committee for the summer break;
and an area report on initiative and issues current within the Community Board area.
Members of the public will not be able to attend in person but can request to do so via audio/visual link, and the meeting will also be streamed on the Board's Facebook page.
Click through for the full agenda:
https://christchurch.infocouncil.biz/Open/2021/12/PICB_20211203_AGN_5630_AT_WEB.htm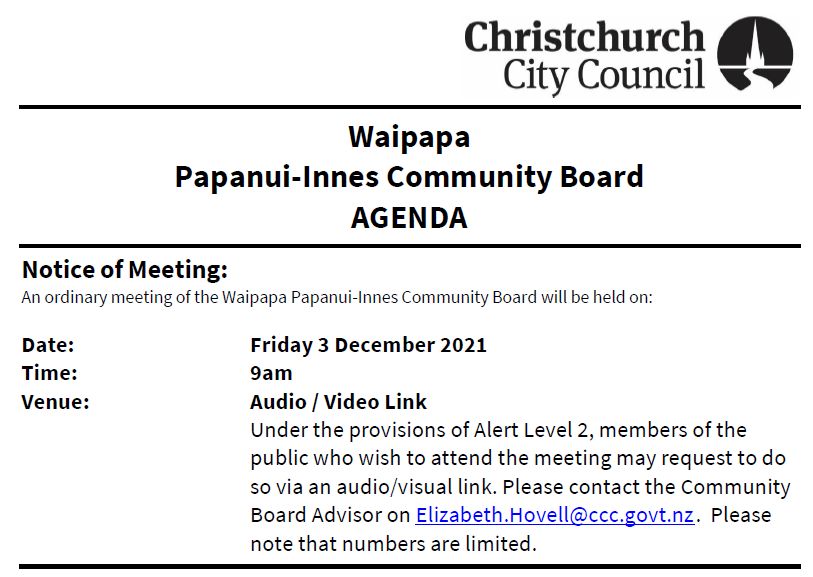 Agenda of Waipapa Papanui-Innes Community Board – Friday, 3 December 2021