The Waipapa/Papanui-Innes Community Board will meet this Friday 21 August at 9:15am in the Papanui boardroom. The agenda includes:
the change of status of part of the St Albans Community Centre site;
a review of the stop control at the Westminster/Hills intersection;
alteration of a taxi stand on Edgeware Rd;
allocation of a recommended $320,851 in Strengthening Communities Funding; and
two applications to the Board's Discretionary Response Fund.
The meeting is open for the public to attend, and the full agenda can be found at the link below. This meeting will be followed by a joint meeting of the Coastal-Burwood and Papanui-Innes Community Boards (for agenda details see the separate Think Papanui post to follow).
https://christchurch.infocouncil.biz/Open/2020/08/PICB_20200821_AGN_4519_AT_WEB.htm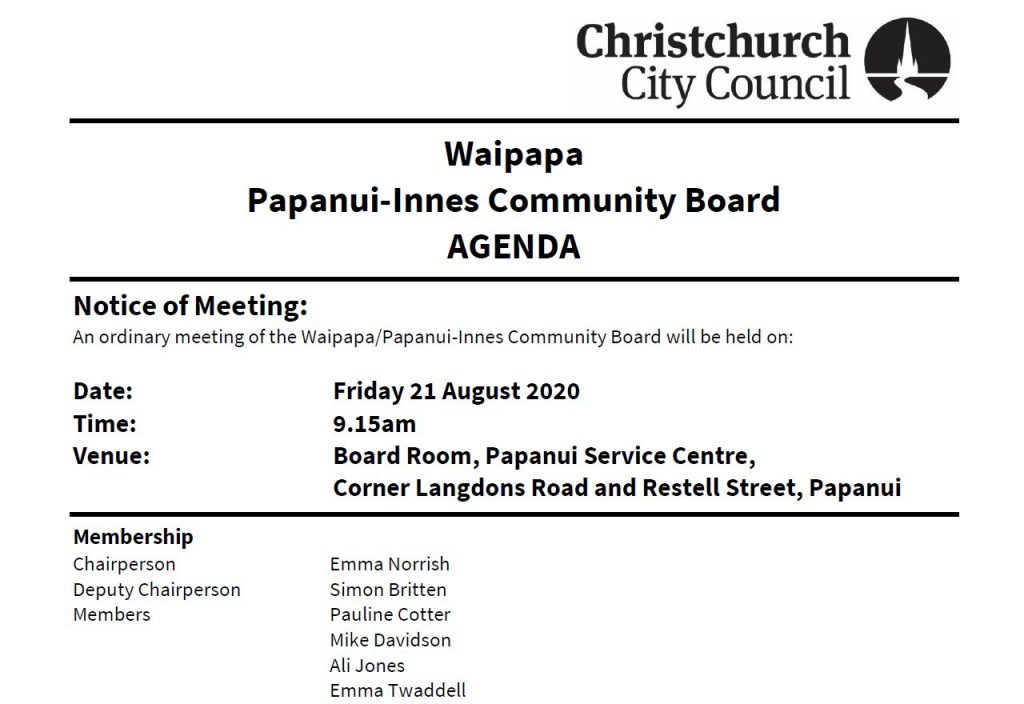 Agenda of Waipapa/Papanui-Innes Community Board – 21 August 2020