Last Thursday's Council agenda included a number of items of specific interest to the Papanui area.
1. Marshland, Spencerville and Kainga Area Speed Management Plan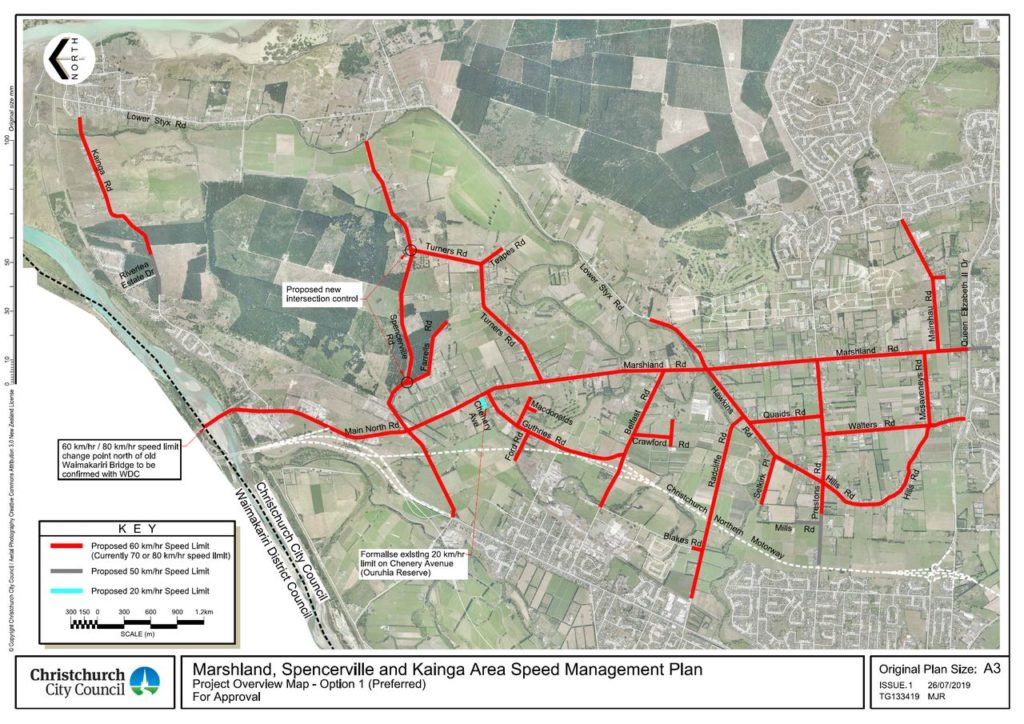 An August joint meeting of the Coastal-Burwood and Papanui-Innes Community Boards had recommended that the Council supported a proposal for lower speeds in the Marshland, Spencerville, and Kianga. The recommendation excluded a section of Marshland Road from a point 250 metres south of its intersection with Main North Road/Spencerville Road to Prestons Road, with that section to be voted on following a further report back from staff.
On Thursday the Council voted in support of the joint Community Boards' recommendation.
2. Sisson Drive / Langdons Road / Restell Street / Winston Avenue Proposed 30km/h Speed Zone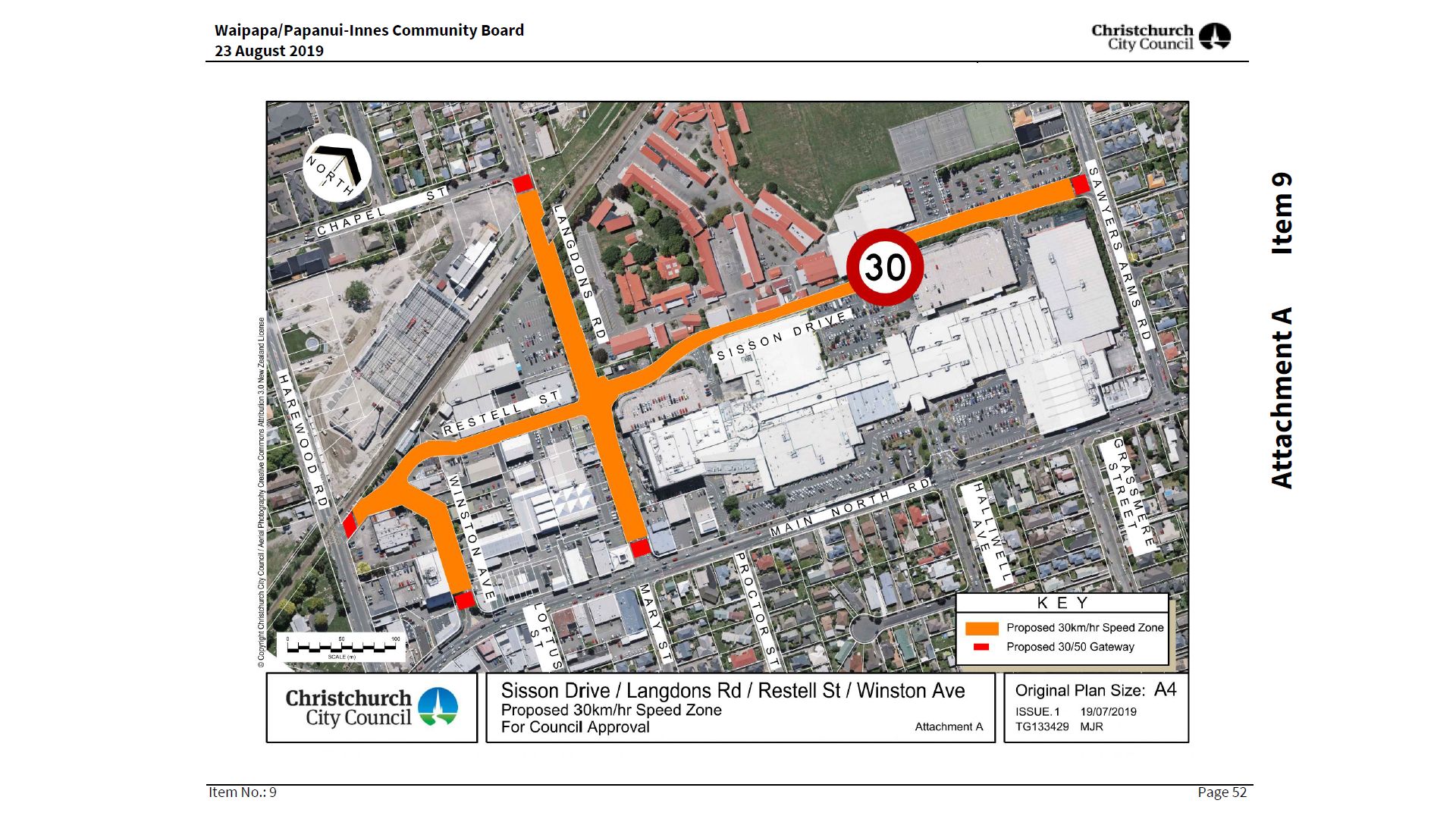 The Waipapa/Papanui-Innes Community Board had recommended that Council approve a 30km/h speed zone for the streets indicated in the plan above. This was supported by Council at Thursday's meeting, and implementation can be expected approximately October/November this year.
3. Harewood Road/Gardiners Road/Breens Road Intersection Improvements
Earlier this year the Council consulted on options for the Harewood/Gardiners/Breens intersection. The Fendalton-Waimairi-Harewood Community Board subsequently recommended approval of traffic signals for the intersection, and that recommendation passed from the Infrastructure, Transport and Environment Committee through to Thursday's full Council meeting. In a decision that has been documented at greater length by Think Papanui's curator Simon Britten, the council has supported this recommendation in principle, and requested staff investigate funding options.