Think Papanui's curator Simon Britten rounds up stories from the past week:
The 'Papanui in Pictures' photo promotion is continuing to receive submissions. There's still two weeks to go, so if you haven't done so yet, share a photo from the Papanui area and be in to win a $50 gift card from Mitre 10 Mega Papanui.
Roadworks are starting at the Main North Road / Prestons Road intersection. Watch out for delays southbound on Main North Road, and a one way section and detour on Prestons Road.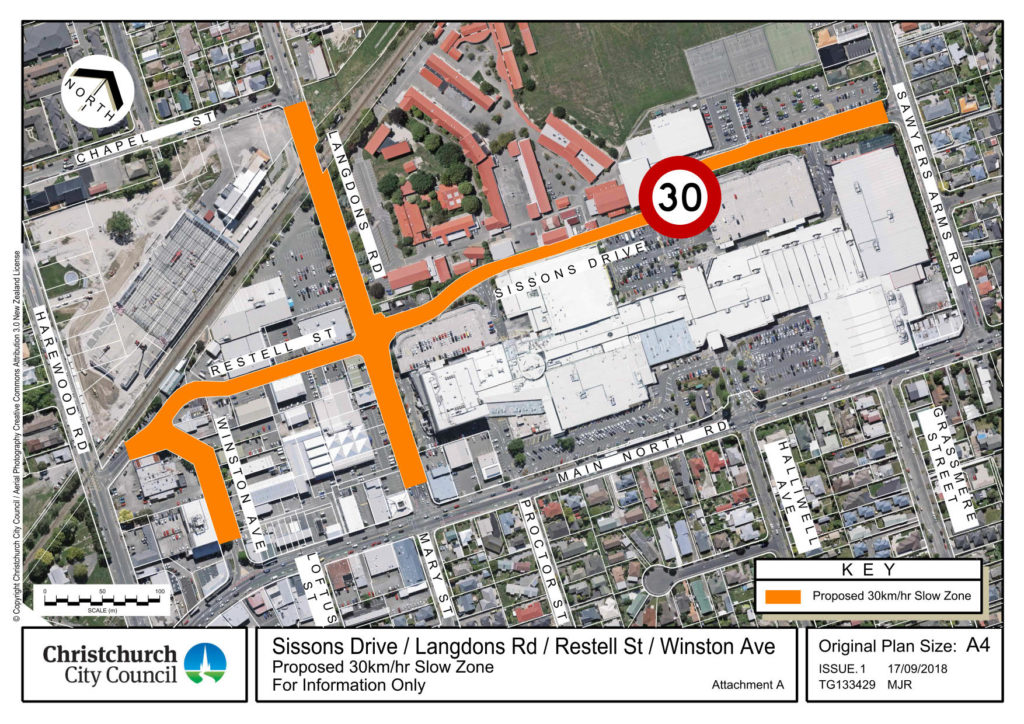 Top post of the week was news that the Council is proposing a 30km/h 'slow zone' for some Papanui streets. The proposal is open for feedback until 22 July. Comments on Think Papanui's Facebook post seemed mainly in opposition to the idea. I welcome more discussion on Think Papanui, but do remember to click through to the Council's website and make a submission using the online form if you want to contribute to the decision-making process.
In the lead-up to the local body elections, the Electoral Commission has launched a new website to assist people in enrolling to vote and checking enrolment details.
There's been an award ceremony in the neighbourhood for recipients of Community Service awards.
The Waipapa/Papanui-Innes Community Board's July newsletter is now available.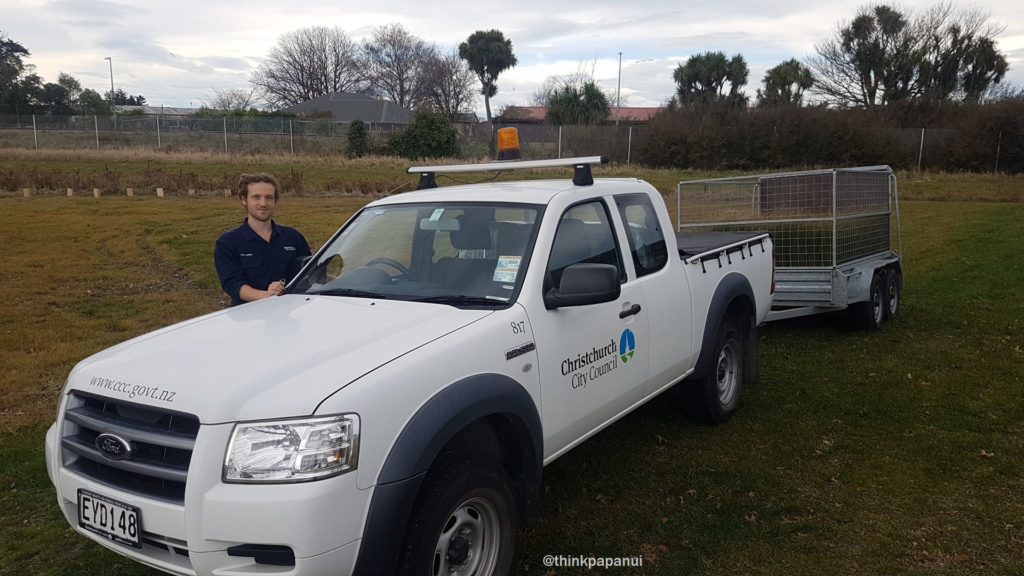 The warm weather on Wednesday was ideal for another planting day at Papanui Bush on Langdons Road. A trailer load of grasses were added to the reserve.
On Wednesday afternoon a burst water main in Rutland Street caused flooding and traffic disruption, including at the busy Cranford St / Innes Rd intersection.
I attended Wednesday's drop-in session for people interested in the Council's draft Integrated Water Strategy. Water is a topic that community members can be pretty passionate about, so I was surprised to find there was a pretty small turn out. There's another local drop-in session coming up on Monday 8 July.
I've posted a summary of outcomes from last week's meeting of the Waipapa/Papanui-Innes Community Board. The next Board meeting is scheduled for Friday 12 July.
The second of two Candidate Information Evenings was held on Thursday evening, supporting potential Council and Community Board candidates. You may like to check out Think Papanui's video recap of the first info session.
I've been asked about the construction that's underway on the west side of Cranford St, north of Placemakers. The community/stakeholder staff from the CNC Alliance have helpfully explained that this is part of the shared user path that's being delivered as part of the project.
Coming up:
From Monday 8 July there'll be a detour on the QEII Drive cycle/pedestrian path, between Main North Road and Grimseys Road.
Another local drop-in session on the draft Integrated Water Strategy is being held on Monday 8 July, at the Bishopdale Community Centre.
The next Waipapa/Papanui-Innes Community Board meeting is scheduled for the 12th of July – keep an eye out for a Think Papanui post with a summary of the agenda.
Feedback is always welcome on Think Papanui's content, either on Facebook or Instagram, or directly to me.
With warm regards
Simon Britten