"Coming soon!" says the stickman on the hoarding on Main North Road, as a new PAK'nSAVE supermarket rises from the ground at the Northcote Road corner.
Detailed building plans sighted by Think Papanui show the supermarket will have a ground floor footprint of 6,263m2, and offices and staff facilities on a mezzanine floor above.
The consented building plans also indicate that the adjacent Oil Changers building will be demolished "near the end of the project". Think Papanui first reported a year ago that Oil Changers might be demolished to make way for supermarket car parking. At that time, and again in recent weeks, Oil Changers' owner Geoff Smart has advised Think Papanui that he has no plans to shift.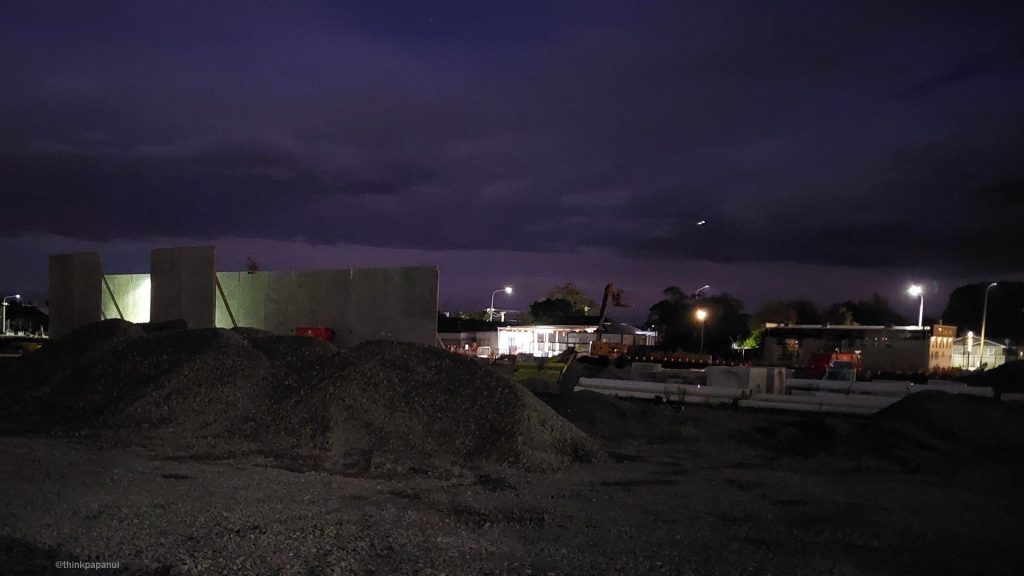 It is not yet clear when the project is due for completion. Sources have suggested several dates ranging from late 2023 to mid 2024, but at this stage no official word has been forthcoming.
Think Papanui has repeatedly asked grocery giant Foodstuffs for comment on the supermarket's opening date, on the impacts on the adjacent Oil Changers business, and on future plans for the current PAK'nSAVE site at Northlands Shopping Centre. To date the only response received did not address these questions.