Oil Changers has been trading on Northcote Road for close to twenty years and employs 10 staff. The building housing the business, however, has been proposed to be demolished by Foodstuffs to make way for supermarket car parking. News that the wrecking ball could be hanging over Oil Changers came to light recently in a variation to Foodstuff's Resource Consent for the PAK'nSAVE supermarket under construction on the corner site. Oil Changers' owner, however, has no plans to leave the site.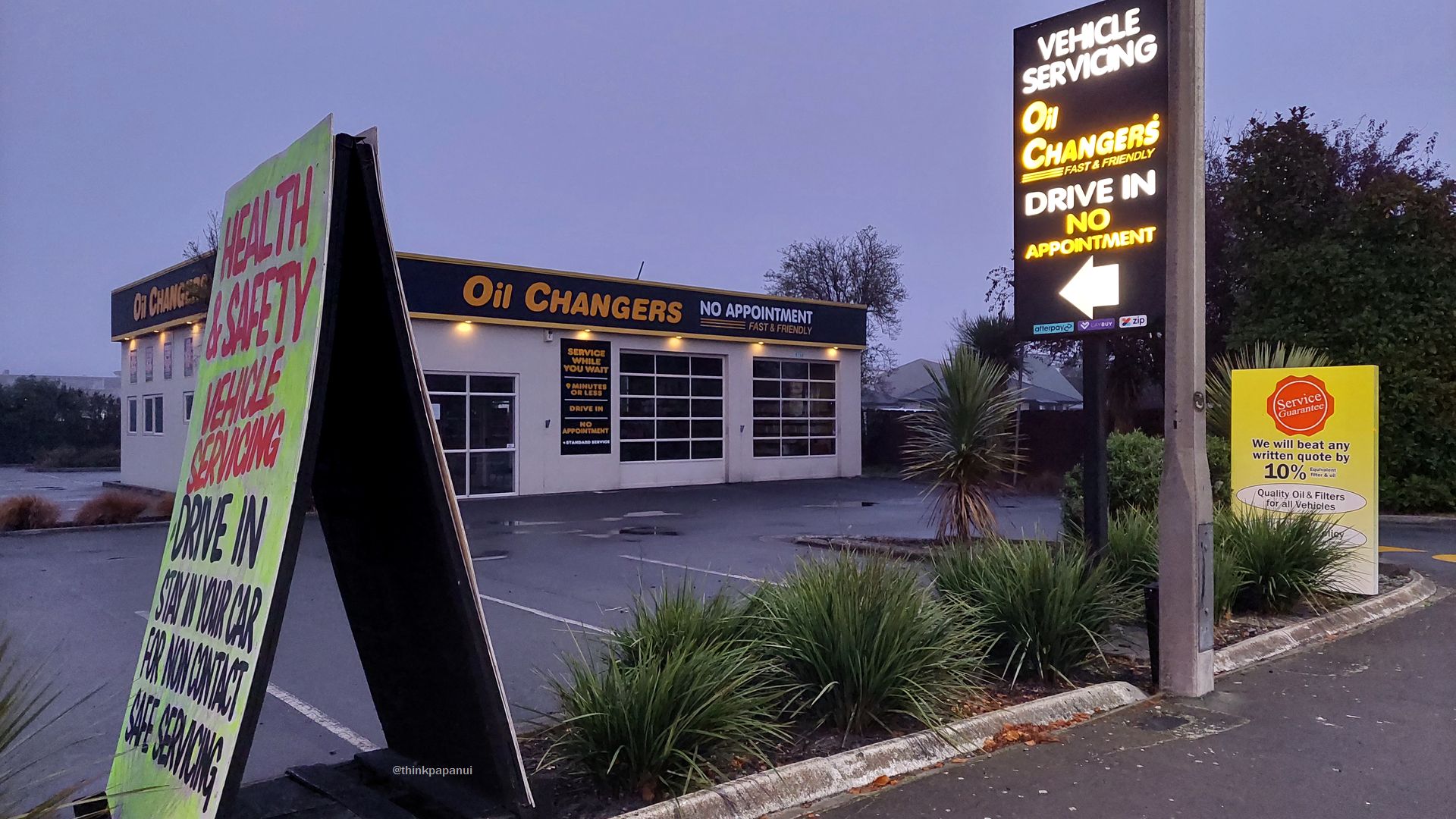 When originally consented in January 2020, the design for the PAK'nSAVE supermarket on the busy Main North Road / Northcote Road corner featured an underground car park, a fuel station, and promised to "…function as a lifeline hub in an emergency, distributing goods including food, fuel and drinking water and accommodating Civil Defence." (Stuff, October 2018).
Both Oil Changers and also the former Mad Butcher building were retained in the original design.
In an amendment granted in June 2021 however, "as a result of geotechnical investigations" the basement car park has been removed from the design, and the commercial buildings on the corner site are set to be demolished to provide replacement parking spaces. The proposed fuel facility has also been removed from the design.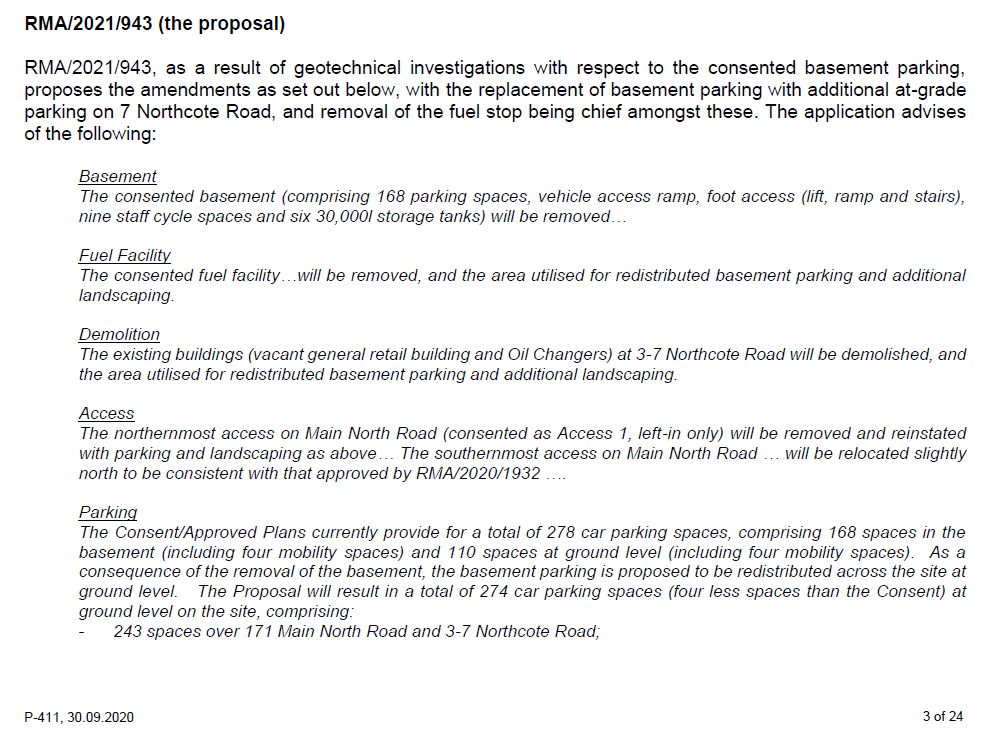 The original consent application was publicly notified, with the Council receiving 20 submissions. Ironically, one submission in support of the project came from Oil Changers, who noted that the supermarket development would benefit their business. The Independent Commissioner who assessed both the original application and also the application for the amendment determined that the amendment must not be publicly notified.
Oil Changers' owner Geoff Smart told Think Papanui that he expects to continue trading on the site. "We have a lease [with Foodstuffs]" said Smart, "we'll be in the PAK'nSAVE car park".
Construction of the supermarket's foundations is now well underway. "While the development of the site is still very much in its early stages, we're excited about bringing a brand-new state-of-the-art PAK'nSAVE to the Papanui community." said Emma Wooster, Head of Cooperative Public Relations at Foodstuffs NZ. "Papanui is also home to the Foodstuffs South Island Support Centre, so the whole team are really looking forward to doing their shopping at a brand new Foodstuffs store.
"All Foodstuffs South Island stores are owner operated by locals who live in the community and work on the shop floor, and PAK'nSAVE Papanui is no different. The new store will provide great-low prices for Papanui and bring hundreds of jobs to the locality."
Foodstuffs did not to respond to questions about the future of the Oil Changers building.