The Hearings Panel report on the Wheels to Wings Papanui ki Waiwhetū Major Cycle Route will be presented to the Council on Thursday 28 July 2022. The Hearings Panel is recommending that the Council approve the revised scheme design of the Cycle Route, as detailed in the agenda (see link below) The Hearings Panel has also provided further recommendations and noting provisions to address and acknowledge some of the issues expressed by submitters. There are also a number of individual specific issues raised by submitters, which Council Officers will be actively investigating through the detailed design process.
The project scheme design and budget include the signalisation of the Harewood/Gardiners/Breens intersection.
The Council meeting starts at 12pm, and will be open to the public, as well as being livestreamed on the Council's webpage and YouTube channel.
https://christchurch.infocouncil.biz/Open/2022/07/CNCL_20220728_AGN_8031_AT_WEB.htm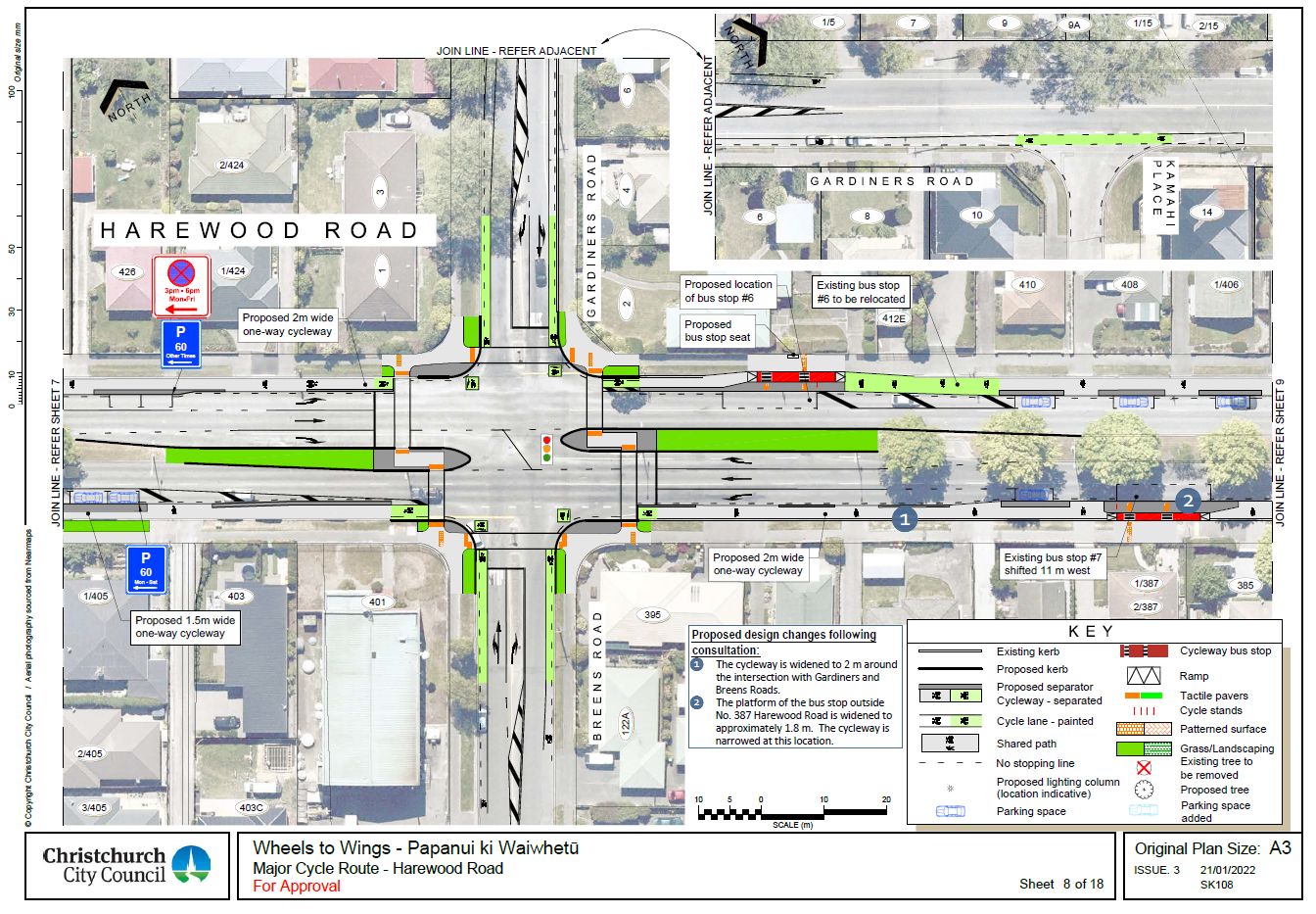 Source