On 27 & 28 July, Papanui-based youth organisation Te Ora Hou Ōtautahi is holding a youth voice art exhibition. There'll be an event both evenings 6pm-8pm, as well as the opportunity to view displays from 9am-4pm on the 28th. See the post from Te Ora Hou for more information: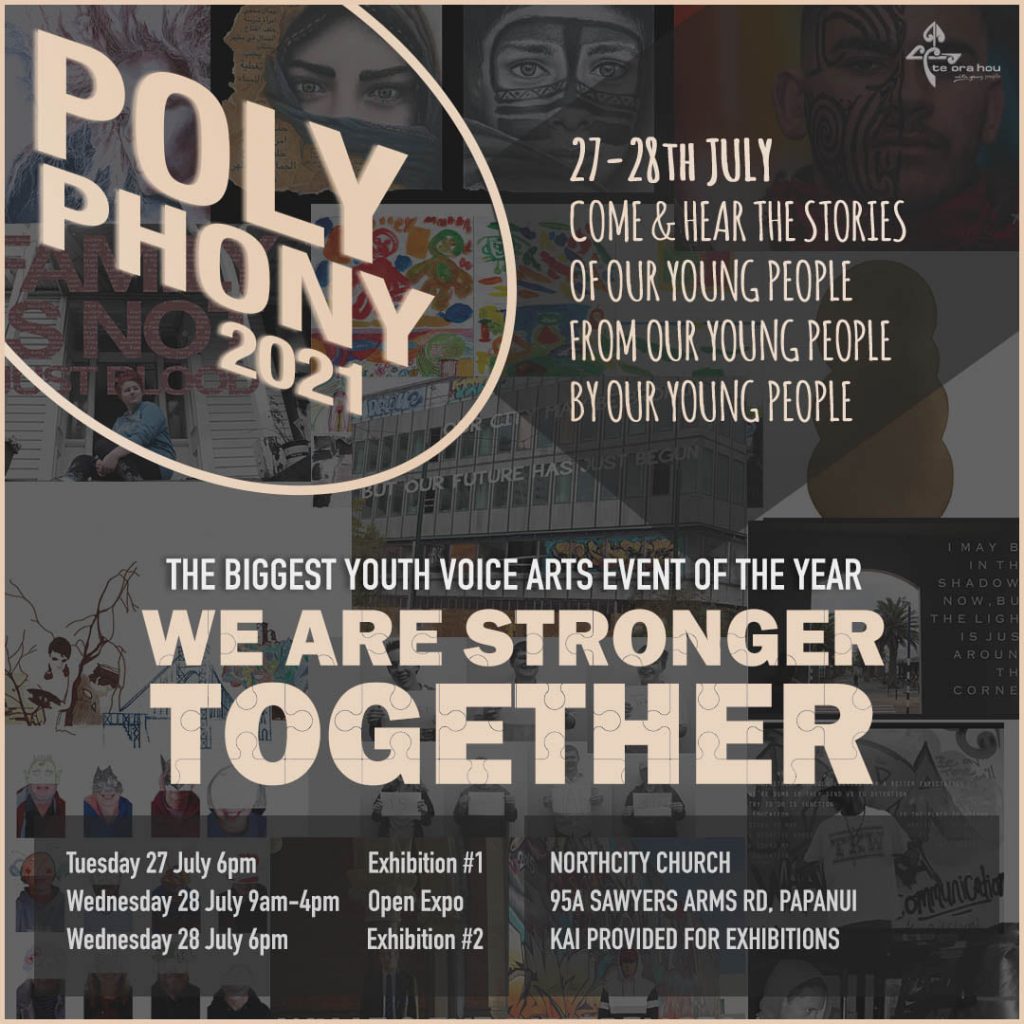 ⚠❗️ DATE & VENUE CHANGE ❗️⚠️ Due to logistics, we've had to change the date and venue of our upcoming youth voice arts exhibition and expo, Polyphony. We hope you can still make it out! New dates : Tues 27 July & Wed 28 July
New venue : Northcity Church, 95A Sawyers Arms Rd

Come along on either the Tuesday (July 27th) or the Wednesday (July 28th) between 6-8PM to catch young people from our community share their art pieces for the first time. Come and hear their stories, based on the theme 'We Are Stronger Together'.

If you can't make it out to either of the evenings, we've got you covered. The doors will be open from 9AM on Wednesday (July 28th) for you to come and check out the art pieces at your own leisure, the only difference is – the young people won't be there to korero to their pieces – you'll have to be at an exhibition to catch that. Though, definitely still well worth checking out.

This is the biggest youth voice arts event of the year! If you came out to last year's Polyphony, please let everyone know how important an event like this is for anyone and everyone to attend. Understanding our young people, hearing what they have to say, seeing through their eyes – an event like no other. We'll see you there!