Think Papanui's curator Simon Britten rounds up stories from the past week:
I posted a video overview of the Council's consultation document on proposed projects in the Cranford Street area.
I shared some photos from last month's 'Dusk to Dawn' youth event – this is likely to run again mid next year – keep an eye on Papanui Youth Development Trust's Facebook page or other channels for info.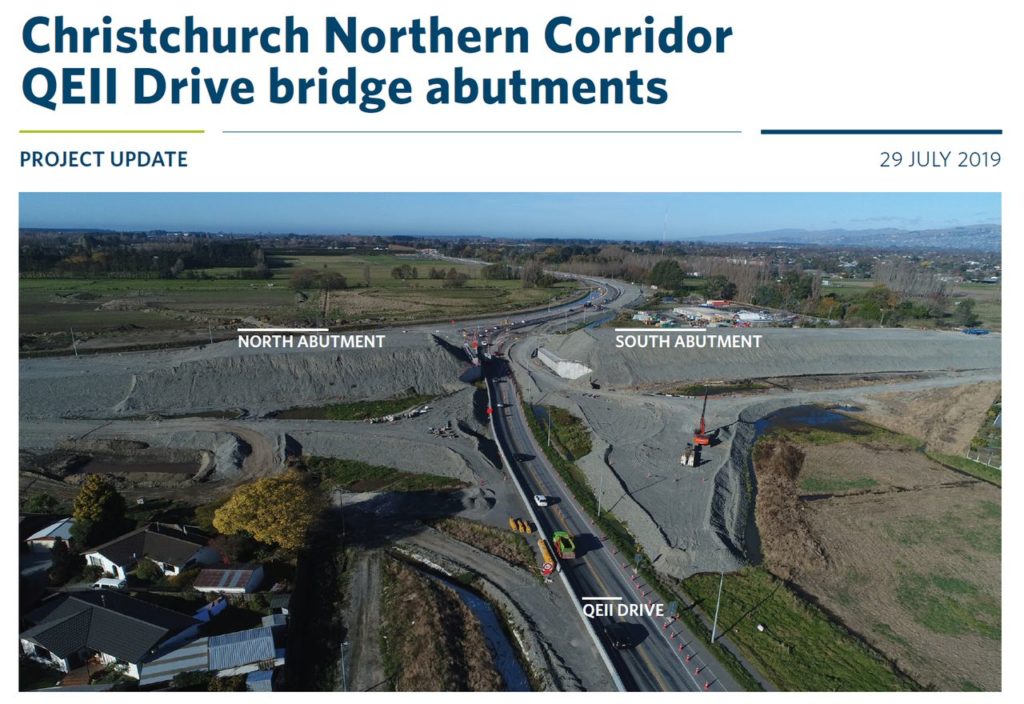 There are currently night closures on QEII Drive to enable the removal of the wall panels on the CNC overpass abutments.
Local community organisation Te Ora Hou Ōtautahi has commenced a building project on their site between Windermere Road and Condell Avenue.
On Tuesday and Thursday evenings I attended the drop-in information sessions on the Council's proposed transport projects in the Cranford Street area, downstream of the Christchurch Northern Corridor. The proposals remain open for feedback until the 19th of August.
I posted an overview of the agenda for today's meeting of the Waipapa/Papanui-Innes Community Board.
I also posted an overview of the joint meeting of the Papanui-Innes and Coastal-Burwood Community Boards, also taking place today, 9 August 2019.
I shared an article I wrote on one of the key decisions that's been made by Council on the management of traffic downstream of the Christchurch Northern Corridor.
A developing sinkhole forced the closure of a southbound lane on Main North Road by Prestons Road. This was Think Papanui's top post of the week, with a number of people alarmed at the need for further roadworks at this site.
Closing soon:
Coming up:
From the week of Monday 12 August the CNC Alliance will be installing another 445 steel piles to strengthen the foundation of the motorway's bridge at QEII Drive.
The next meeting of the Redwood Business and Residents' group is this Tuesday 13 August at the Christchurch Function Centre, Main North Road, Redwood.
Feedback is always welcome on Think Papanui's content, either on Facebook or Instagram, or directly to me.
With warm regards
Simon Britten