Think Papanui's curator Simon Britten rounds up stories from the past week:
A 'health hub' is proposed for Bishopdale Mall, in the vacant former Mitre 10 building . Plans posted at the site show a pharmacy, cafe, and medical centre on the ground floor, and eight additional tenancies above. This news was Think Papanui's top post of the week – thanks to those who shared their thoughts in the comments on Facebook.
I posted an overview of the outcomes from the 26 July meeting of the Waipapa/Papanui-Innes Community Board.
The Community Board's August newsletter is now available.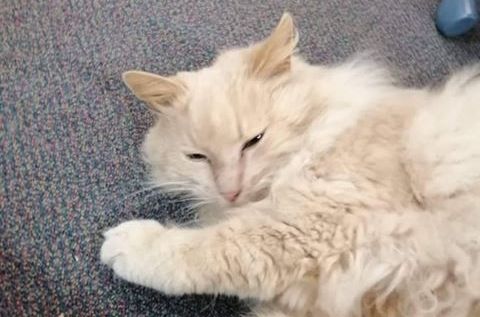 A member of the community asked me to post about this cat, which has turned up in the Tillman/Blighs/Watford area – do you know who the owner might be?
Coming up:
On the 6th and 8th of August there will be drop-in information sessions for the current Council consultation on transport projects in the Cranford Street area (downstream of the Christchurch Northern Corridor). Both sessions run from 5pm to 7pm in the St Albans School hall.
From Wednesday 7 August there will be intermittent brief closures of QEII Drive at night, by the bridge abutments for the CNC overpass.
Next Friday 9 August there'll be a meeting of the Waipapa/Papanui-Innes Community Board, and also a Joint Extraordinary Meeting of the Coastal-Burwood and Papanui-Innes Community Boards. I'll post about these once the agendas are available.
Feedback is always welcome on Think Papanui's content, either on Facebook or Instagram, or directly to me.
With warm regards
Simon Britten