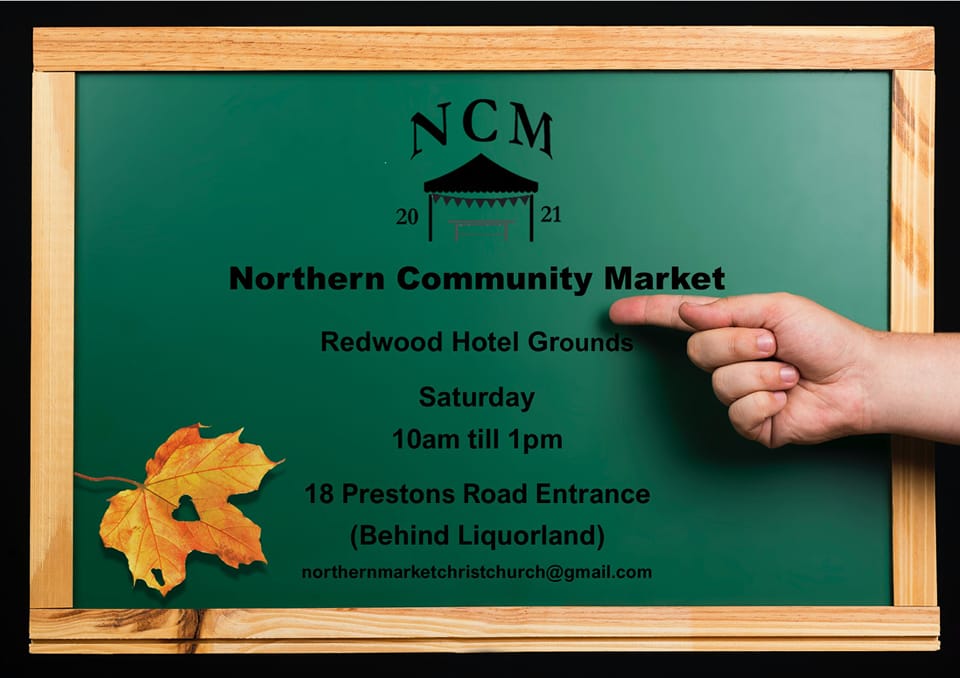 The location of the Christchurch Northern Community Market has changed slightly within the Redwood Hotel Grounds to behind the Liquorland (off Prestons Road), with plenty of parking next to the market.
With the Autumn/Winter season upon us the hours have changed to 10am to 1pm.
See the Market's Facebook Page or northerncommunitymarket.co.nz for more information.