Think Papanui's curator Simon Britten rounds up stories from the past week:

Redwood Library reopened at the start of the week.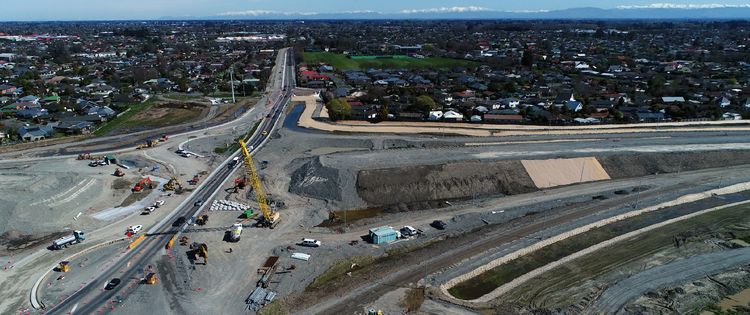 Top post of the week was news that from today (11 October) traffic on QEII Drive would be changed over to use the first part of the interchange with the Christchurch Northern Corridor.
On Thursday 10 October there was a Biketober event for children at Papanui Primary School.
On Saturday 12 October there'll be an open day at St Paul's Church in Papanui, with free cemetery tours at 11am and 12:30pm.
Closing soon:
Voting papers for our local body elections need to be returned to Council libraries / service centres before noon on Saturday 12 October.
Coming up:
There will be community fun days at Mitre 10 Mega Papanui on October 12 & 13.
Keep an eye out for an election special report from Think Papanui this weekend once the preliminary results of the local body elections are announced.
From Monday 14 October there will be further traffic changes and speed restrictions on Cranford Street, as 4-laning of the road between the CNC roundabout and Innes Road gets underway.
Feedback is always welcome on Think Papanui's content, either on Facebook or Instagram, or directly to me.
With warm regards
Simon Britten