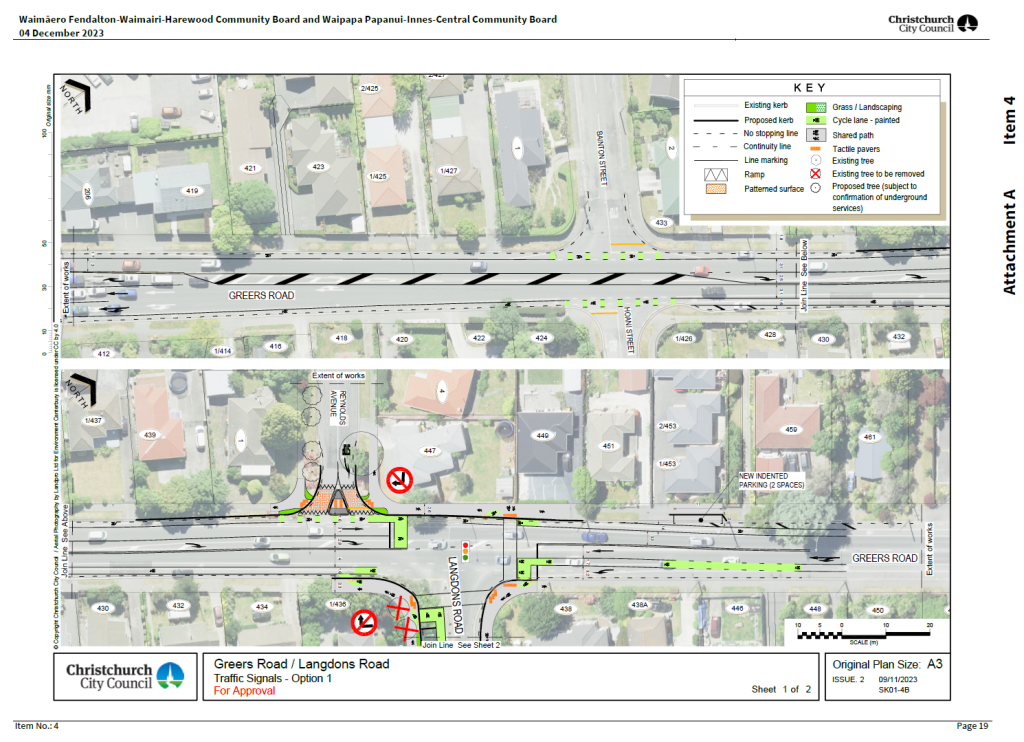 The Waipapa Papanui-Innes-Central community board will hold a joint meeting with the adjacent Waimāero Board this Monday 4 December at 4:30pm in the Fendalton boardroom. The meeting will consider the outcome of consultation on the proposed traffic lights at the Greers/Langdons intersection.
A preferred option is proposed (pic), and several alternatives are also available for consideration by the Boards. The Boards are asked to make a recommendation to the Council, which will be the final decision-maker on the project.
The meeting is open for the public to attend and will be livestreamed on the Waimāero Board's YouTube channel and shared on the Waipapa Board's Facebook page. Click through to read the full agenda, including a report on the consultation, all submissions, and details of the proposed design, as well as a detailed report on the options.